"Best site-specific theatre company in Toronto."
"Convergence Theatre continues to raise the bar on quality and excellence for independent theatre in this city."
"Convergence outdoes itself… The superb and detailed level of production reveals a company hungry for challenge."
"The buzz is justified — Convergence Theatre continues its reign of well-staged, thoughtful shows in intriguing locations."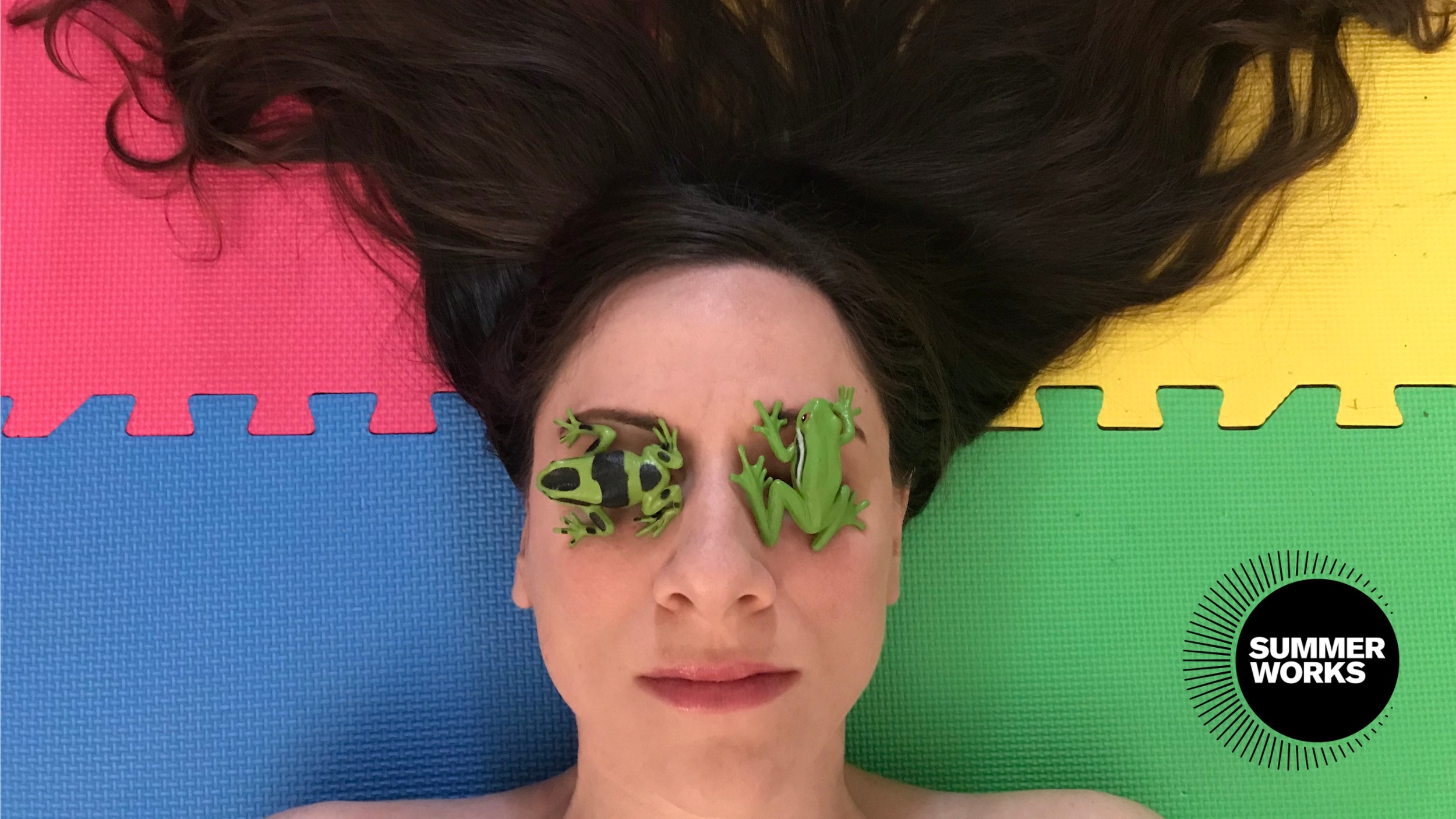 Part of the SummerWorks Performance Festival Lab
You're invited to the Worry Depot!
Anxiety is at an all-time high, and we want to know: what keeps you up at night? We invite people of all ages to anonymously share your worries with us in a 30-minute one-on-one experience at our "Worry Depot". Anonymous excerpts of collected transcripts will culminate in a series of performances on the final weekend of the Festival, after just one day of rehearsal.
Who?
Conceived and directed by: Julie Tepperman — A NOW Magazine "Artist to Watch".
Assistant directed by: Sadie Epstein-Fine
Featuring / Co-created by: Noah Beemer, Katherine Cullen, Colin A. Doyle, Sadie Epstein-Fine, Jeff Ho, Tal Katz, Jajube Mandiela, Faly Mevamanana, Natasha Ramondino, Tennille Read, Tymika Tafari, Julie Tepperman, Andy Trithardt, Margarita Valderrama & Arielle Zamora, with child consultants Alan Cui & Amelia Greenblatt
Where?
Toronto Media Arts Centre, Expansion Space, 2nd floor
32 Lisgar Street, Toronto, ON, M6J 0C9
Worry Depot 30 minutes
Saturday, August 10 & Sunday, August 11
12:00pm - 9:45pm
Monday, August 12 – Thursday August 15
5:00pm - 9:30pm
Audience Sharings* 60 minutes
Saturday, August 17
1:00pm, 3:30pm & 7:00pm
Sunday, August 18
2:00pm, 4:00pm & 7:00pm
A new cycle begins every 45 minutes. Only 6 people per time slot…book ahead to avoid disappointment!
* Participants have the option to reserve a ticket for one of the six weekend performances at the time of purchasing their Worry Depot ticket. (Price includes both options.) Any unclaimed tickets will be made available for purchase to the general public closer to the time.
Why not splurge on a Festival pass?
4-Ticket Pass:
$56
Savings of $14!
8-Ticket Pass:
$108
Savings of $32!
Part of the SummerWorks Lab programming – a place for exploration, experimentation, and process. In the Lab, you can experience new works in development from artists exploring new possibilities in performance.
Convergence Theatre is one of Canada's leading site-specific, immersive, award-winning independent theatre companies, based in Toronto.
Since 2006, co-Artistic Leaders Julie Tepperman & Aaron Willis have collaborated with over 100 theatre artists, to create intimate and immersive theatrical experiences in a myriad of locations, including: cars, a hotel, a synagogue, a park, a church, a restaurant/café, a garage, a residential backyard, an executive office suite, a spiritual centre, an art gallery, and Union Station.
Convergence Theatre has thrice been voted "The Best Site-Specific Theatre Company in Toronto" by NOW Magazine readers, and NOW critics listed Julie & Aaron as Toronto's "Best Theatre Couple."
Julie Tepperman
Julie Tepperman is a Dora nominated and published playwright, Dora award-winning actor, and an avid arts educator. She is co-Artistic Leader of Convergence Theatre…
Aaron Willis
Aaron Willis is a Dora nominated director and actor, as well as a sought-after dramaturge. He is co-Artistic Leader of Convergence Theatre…